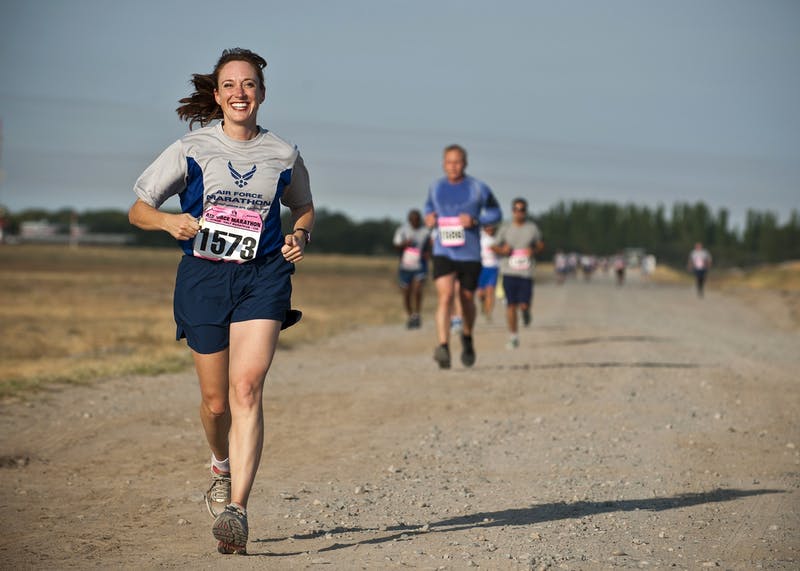 03/01/2023 by Troy Huggett, M.S. 0 Comments
5K Success Tips
Do this before you commit to doing a 5K .... You'll thank me in the end. 
***As most of you know, I am not a big fan of running (for me or my clients), but I do know the popularity is growing and I wanted to throw out 5 rewards of running. I want to emphasize that running is a good activity if you like it and you don't have any conditions that make it contraindicated. If you don't like running or do have a condition that really limits your ability, don't feel bad and think you can't lose weight without running. Enjoy the article, but remember H.I.T. offers you great results, in less time, without the injury risks. ******Troy
If you've decided to take things up a notch and register for a 5K - take not of these 3 tips: 

Here are 3 tips to ensure that your 5K goes great.
Consult your Doctor.

You should always check with your doctor before beginning a new exercise routine, and training for a 5K is no exception. Once your doctor gives you the green light then jump in with your training.

Train Smart.

Gradually increase your mileage over a few weeks or months. Start by running for 10 to 15 minutes and then slowly increase to a full 5K.

Stay Hydrated.

It's always important to keep your body properly hydrated, especially when your activity level has increased. Drink water before and after reach run, and throughout your day.
Get Strong - Stay Fit!

Troy 

269-967-6300
info@fitnessprosbattlecreek.com
https://www.fitnessprosbattlecreek.com
Feed