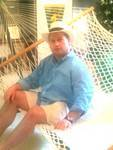 12/26/2022 by Troy Huggett, M.S. 0 Comments
Happy Birthday To Me!
Celebrate every single day as a rebirth! 
I hope you had a great Christmas - I have great news for you, you can continue to celebrate by celebrating my birthday with me today!!! 
As cool as it is to have my birthday right after Christmas, it's more exciting to me to continue to celebrate Today, Tomorrow, and Every Single Day of the year as a birthday of sorts. Each and every day we wake up is a chance to take control of our lives, steer it straight down the path we are on, or if need be make small (or big) adjustments to assure we are going in the direction we want to go! 
It's a great time of year with New Years just around the corner, for all of us to really sit down and figure out what next week, next month and next year are going to look like and make sure it looks like you want it to. We are all capable of so much more than we think - Make this the time you consider what you want, where you want to be in the next 1, 3, 6, 9, and 12 months. 
Use my birthday as an excuse to make your plan....I will! 
Keep Kick'n Butt
and everyone now....sing along 
Happy Birthday to you, Happy Birthday to you, Happy Birthday dear Troy, Happy Birthday  to you!!!!!
Feed