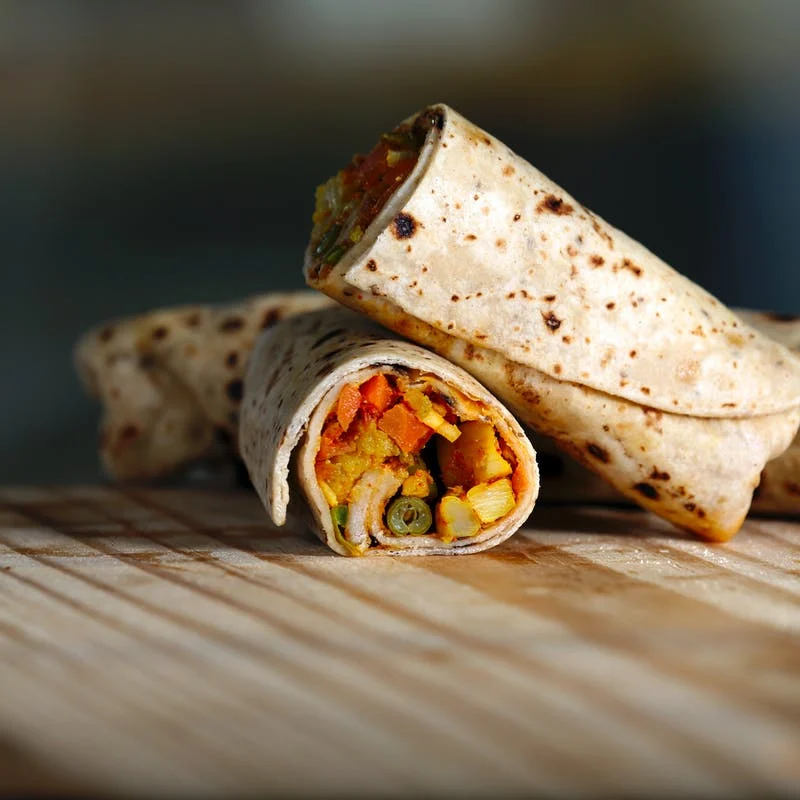 12/07/2022 by Troy Huggett, M.S. 0 Comments
Mean & Clean Burrito
Eat up and love the new body! 
Here's a healthy burrito recipe to sink your teeth into. Whole grains, lean protein and crunchy veggies make this a recipe that you'll come back to time and again. Serve with a side of your favorite salsa.
Servings: 1
Here's what you need...
1 sprouted grain, flourless tortilla
1 Tablespoon hummus
1/3 cup cooked brown rice
1/4 cup cooked black beans
1/2 cup cooked chicken, chopped (or baked tofu)
2 Tablespoons fresh corn kernels
2 Tablespoons chopped cucumber
1/4 cup shredded arugula
3 cherry tomatoes, chopped
Warm the tortilla in a dry skillet. Spread the hummus evenly over the tortilla.
Top the tortilla with rice, beans, chicken and veggies.
Fold the two sides of the tortilla in over the filling, then flip up the bottom edge and roll tightly.
Nutritional Analysis: One serving equals: 380 calories, 7.8g fat, 45g carbohydrate, 7g fiber, and 31g protei
Get Strong - Stay Fit! 

Troy 
269-967-6300
info@fitnessprosbattlecreek.com
https://www.fitnessprosbattlecreek.com
Feed