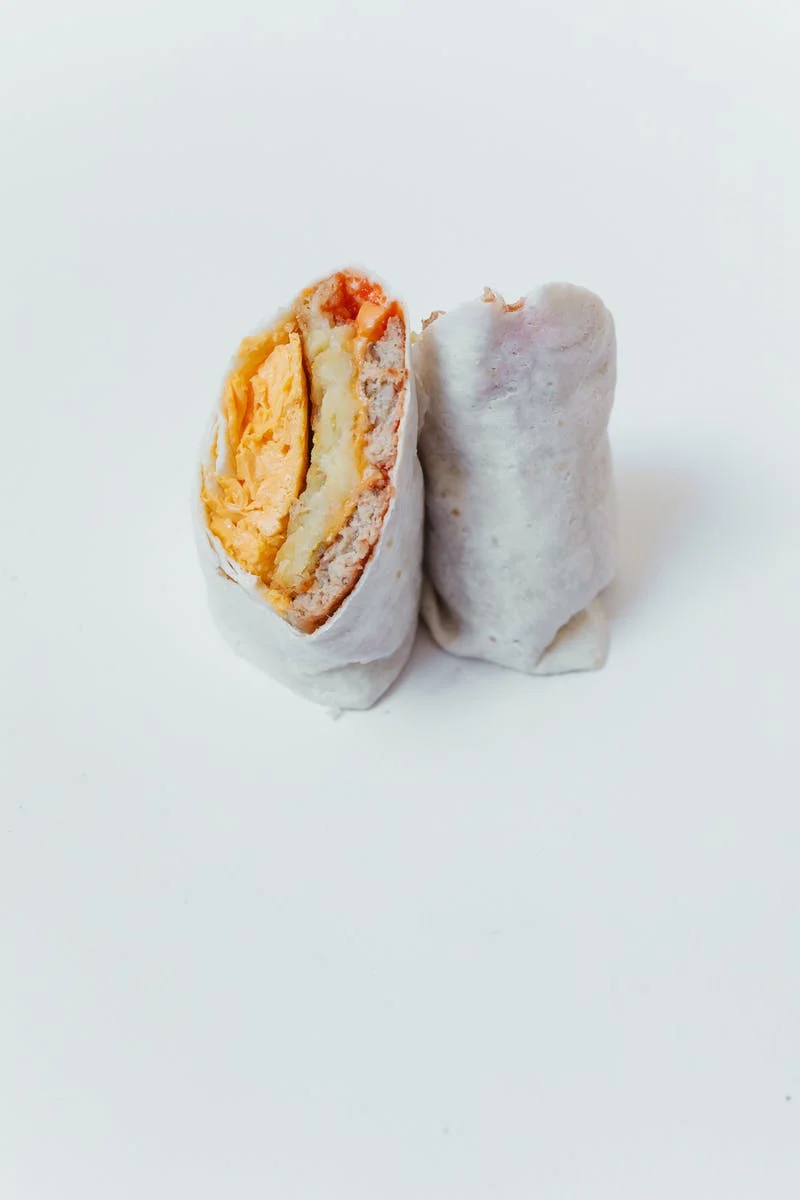 12/28/2022 by Troy Huggett, M.S. 0 Comments
Quick & Healthy!
Life is all about quick, and healthy dinners -try this one! 
This wrap is perfect to pack for lunch or makes a quick and healthy dinner. It's ready in a flash, tastes amazing, and is filled with lean turkey, veggies and whole sprouted grains. Try it today, but don't be surprised if you get hooked! Servings: 1
Here's what you need:
1 sprouted grain tortilla, 6 inches
1 Tablespoon low fat cream cheese
1/4 cup tomato, chopped
1 cup lettuce roughly chopped
3oz lean turkey slices
dash of salt and pepper
Spread a tablespoon of cream cheese evenly over one side of the tortilla.
Arrange the turkey slices over the cream cheese and layer with tomatoes. Top with lettuce, sprinkle with salt and pepper. Roll the tortilla closed.
Cut in half and enjoy.
Nutritional Analysis: One serving equals: 228 calories, 6g fat, 21g carbohydrate, 4g fiber, and 21g protein
Get Strong - Stay Fit!

Troy 
269-967-6300
info@fitnessprosbattlecreek.com
https://www.fitnessprosbattlecreek.com
Feed