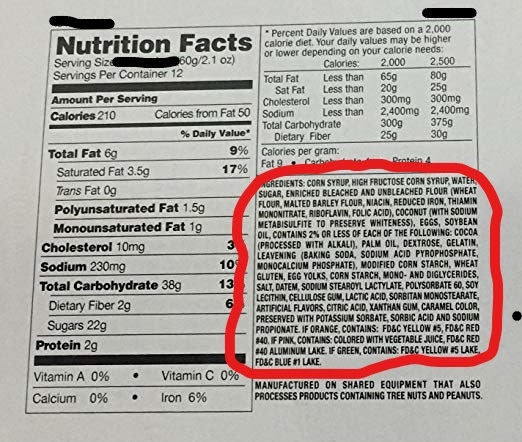 09/15/2023 by Troy Huggett, M.S. 0 Comments
Read the Back Label, NOT the Front!
As a rule of thumb, never trust the claims on the front of a food package. Claims like: heart healthy, whole grains, or fiber-filled are never reason enough to purchase the item.
You see, the real truth about a packaged food item is hidden in the ingredient list on the BACK label, not in the bold claims on the front.
Scan that ingredient list for high fructose corn syrup, corn syrup, sugar, hydrogenated or partially-hydrogenated oils – if the food contains these items then rest assured that it's not healthy and should not be eaten.
Call me: 269-967-6300, email: info@fitnessprosbattlecreek.com, or go to BioHackers Wellness Academy to get your Fitness ON - in-person or online!!!!
AND check out, like, subscribe to my youtube show:
Feed