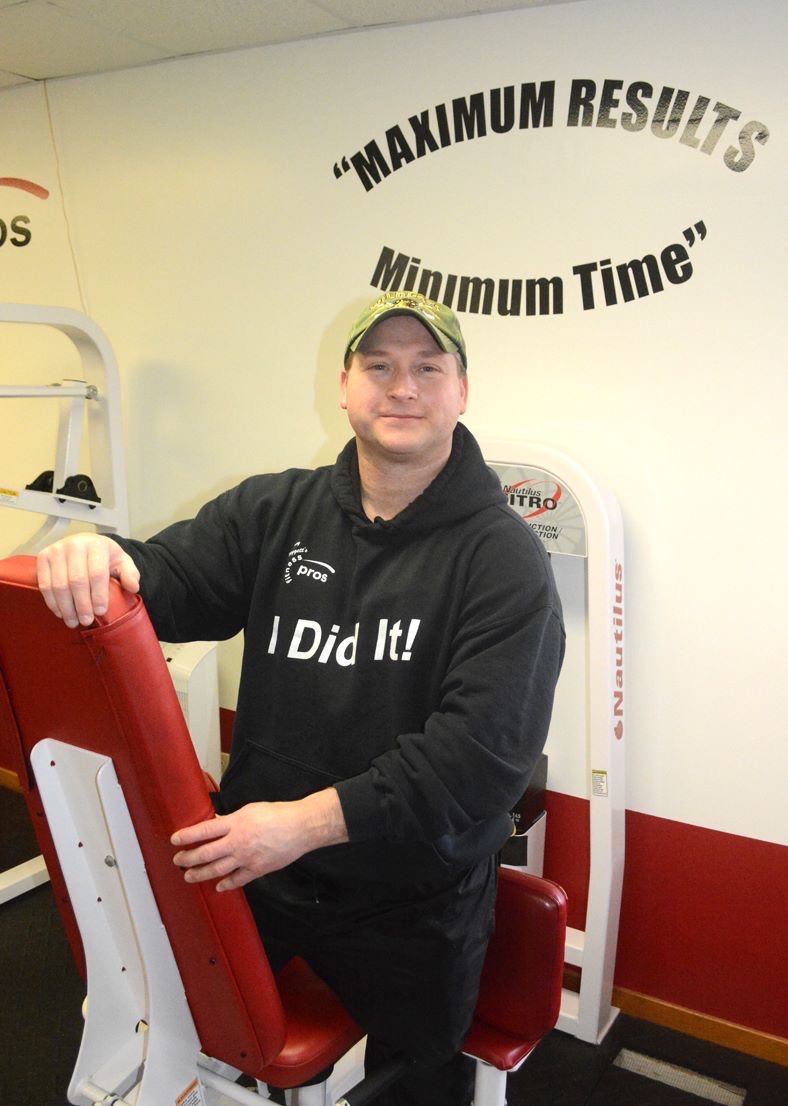 09/14/2023 by Troy Huggett, M.S. 0 Comments
Which of These 7 Reasons Motivate You?
Let's face it, most people dislike exercise. Or at least they think they do.
They say it takes up too much time, they don't like to get sweaty, or maybe they're so out-of-shape that exercise hurts.
Or maybe they'd just rather lie on the couch and eat cake.
I think that anyone who says they don't like exercise is really saying that they don't have any motivation.
Motivation is what gets you to stick with an exercise routine—even when it's the last thing you feel like doing.
There isn't a one-size-fits-all answer for motivation, since different things motivate different people. Try the following 7 reasons on for size and discover what motivates you:
Reason #1: Health
The long list of health benefits attributed to exercise should be enough motivation for anyone. Physical activity helps you achieve and maintain a healthy weight. It also helps lower bad cholesterol, triglycerides, and blood pressure, while improving the amount of good cholesterol in your body.
Additionally, exercise strengthens your bones and muscles, lowers your risk of cancer, decreases stress, helps you battle depression, and even improves your sex life.
Reason #2: Making Progress
When it comes to exercise, many people find it helpful to track their progress so they can see where they started and how far they go over time. Seeing improvements reminds you that your hard work is worth the effort. Perhaps you were only able to walk a mile, now you're able to run two! Maybe you weighed in at 250 pounds, and now you're down to 215! Track your progress using a regular journal, phone app, or fitness website. This is a great way to stay motivated and to remind yourself that while you may not notice your progress, you're making progress every day!
Reason #3: Convenience
Many people don't stick with an exercise routine when it becomes inconvenient for them. Whether you face a schedule change or don't have time to drive to the gym, it's important (and possible) to find a time and place that work best for you and your busy lifestyle. Just remember to be flexible! If you're too tired at the end of the day, try waking up a few minutes early to fit in a workout.
Reason #4: Enjoyment
If exercise is a bore for you, find a way to make it fun. Everyone likes doing things they enjoy. You might hate running but enjoy swimming or riding a bike. Perhaps you don't like being alone and would rather be social. So join a team! Or maybe you don't like the idea of driving all the way to the gym, changing out, and exercising with a crowd. Find out when your local gym is least populated, and hit the weights then. Do what's most fun for you and you'll be less likely to stop.
Reason #5: Goal Achievement
If you're just getting started in the world of exercise, a good place to start is by setting goals. How much weight would you like to lose? How far would you like to run? Working towards a goal is a great motivator. However, don't set up for failure by striving after unrealistic goals. Do this and you'll soon feel overwhelmed and give up altogether. To avoid this, set realistic milestones. When you reach them, enjoy your accomplishment and then set new goals to take your good health even further.
Reason #6: Increased Confidence
If you're out of shape or overweight, it can take a lot of courage to start an exercise routine. Remember to be confident in who you are, no matter what size or shape. Don't compare yourself to the skinny, toned figure strutting her stuff through the gym. Keep your eyes on your goal and don't expect perfection after just a week of exercise. Strive to have your best body—not someone else's.
Reason #7: Rewards
Rewards are a great motivator. In fact, much of what you do in life is motivated by a reward of some kind, whether intrinsic or extrinsic. When it comes to exercise, a good reward probably shouldn't be an ice cream sundae, but it may be that new pair of jeans you've been eyeing, or perhaps a night out with friends. Maybe for you, weight loss and lowered blood pressure are reward enough. Just know that your hard work is paying off and deserves to be rewarded.
It's my passion to help others find their motivation for creating a healthier life for themselves and their families. I'd love to hear from you – call or email today.
Together we will figure out what motivates you!
Call me: 269-967-6300, email: info@fitnessprosbattlecreek.com, or go to BioHackers Wellness Academy to get your Fitness ON - in-person or online!!!!
AND check out, like, subscribe to my youtube show:
Feed